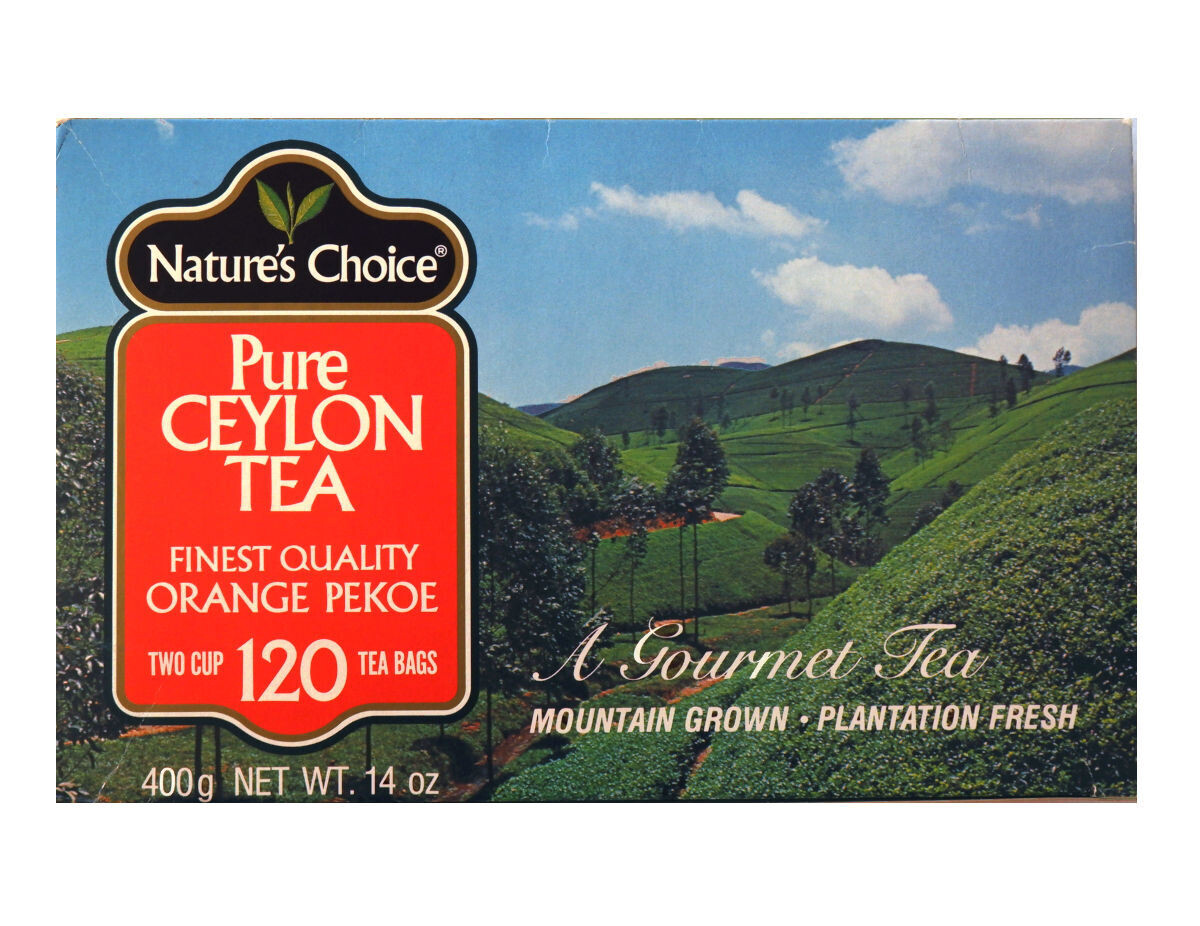 Nature's Choice Pure Ceylon Tea, 120 Tea Bags x 2 Cartons
TBUS-120
Product Details
Minimum Order 2 cartons
per shipment includes handling and free shipping.
120 tea bags each carton.

BOPF

grade tea

(Broken Orange Pekoe Fannings)

Net tea weight 400 grams (14 Oz) per carton.

Single tea bag makes 2 or more cups dependent on your preferred strength and taste.

Nature's Choice tea in tea bags make delicious iced-tea - Naturally!
Save this product for later